Good morning, my little cyborgs!
Welcome to the latest Sunday AI Review
Not much to report from my world this week. And to be honest, who really cares, right? We're here to lap up the news from the world of AI, so seeing as I am (as far as I am aware) mostly human, let's just get on with it, shall we?
A weird one for the most shared news of the week, but it's there in the top spot so there we go.
I didn't think fully self-driving cars were quite ready yet, but I guess I was wrong. I know they say that they are safer than 'normal' cars, but still – I don't know about you but I really don't think I'd be quite so relaxed as the people in this ad look. What do you think?
This is big news at the moment, at AutoML is coming to do the job of human programmers, training AI systems. The recent prevalence of this news runs parallel to that of the dire shortage of talent required to drive the AI revolution to its full potential.
In this piece by Cade Metz, I have learned the true extent of this shortage: "by some estimates, only 10,000 people worldwide have the education, experience, and talent needed to build the complex and sometimes mysterious mathematical algorithms that will drive this new breed of artificial intelligence".
Whilst many decry the automation of AI programming, it's clear that drastic times call for drastic measures. Nonetheless, our true focus needs to be on pushing more kids into STEM subjects.
So, Jonathan Rothberg, the guy who invented the world's first DNA sequencer on a chip, has come back with a new invention that has massive potential in the MedTech space. iQ is an ML-infused handheld ultrasound tool that plugs into an iPhone's lightning jack. It already has FDA clearance for thirteen clinical applications, from obstetrics to cardiac scans. It's not an expensive piece of kit, either.
The implications are huge. Suddenly, the average person can check their developing baby, for example, or take a look at what's going on with their heart condition without having to visit a doctor. In the UK, that could be a blessing for the strained NHS, as well as a boon for easy and thorough patient data collection for improved medical records.
This article is all about how the invention came to be, and all the tech behind it. A fascinating read.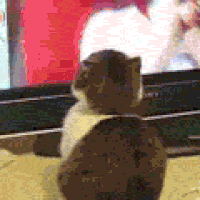 Can you ever really trust the veracity of an article where the writer doesn't know the difference between 'its' and 'it's'? Some interesting points, but whether they are really true or not is up for debate. This is, essentially, one of those wonderfully fantastic tinfoil hat AI conspiracy theory articles. I love them. It's like reading a sci fi story that starts with the words 'based on true events'.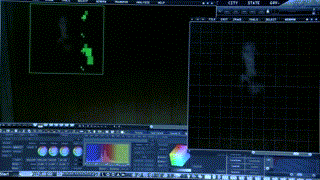 Did you used to laugh at the tech in CSI as much as I did? Well, we are now stepping into an era where all those pie-in-the-sky fictional technologies are right on our doorstep. This is one of the best – and one that proved most useful for the CSI team on so many occasions. Is it done with GANs? The article doesn't say… but the idea of integrating this tech into Photoshop gives me a proper boner. So to speak.
My 3 Favourite Bits This Week
Great piece from Steve here; a really interesting read for anyone wanting to know more about the applications of computer vision across the board. A good guy to follow on LinkedIn, by the way – lots of good content coming out of Steve and his team.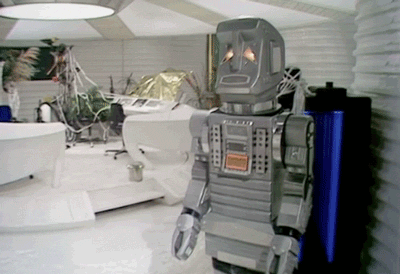 The images coming out of DABUS are actually beautiful artwork, if a little paranoid android-y. It has been deliberately programmed to be, well, a bit bipolar.
This is utterly, utterly fascinating. By far my favourite article of the week, and one to add to the best of the year, for sure.
Funny… I imagined that Musk would be a card-carrying member of Levandowski's Way of the Future AI religion. Turns out, he seems to hate it.
On the list of people who should absolutely *not* be allowed to develop digital superintelligence…https://t.co/reNZ50FGNC

— Elon Musk (@elonmusk) October 24, 2017

I just want to add a little about EDT, the Engineering Development Trust, which works to encourage more young people into STEM subjects through work-related learning schemes, mentoring, workshops, and other experiences designed to ignite their passion. I am thrilled to be in contact with them about helping out with some mentoring and fundraising. If you are interested in finding out more about how you can offer your knowledge and skills, or what they can offer young people you know, drop me a line.
Finally, the team at TDMB has been working on a series of awesome eBooks containing a wealth of resources on different sections of technology. There's a few to choose from, but I'm guessing the AI eBook is going to be the one of most interest to you. You can go and download it here, and please, please do get in touch if there are any resources you'd like us to add!
Well, that's it for this week!
I'm off to put together a Meccano programmable robot with my daughter. Then, maybe we'll get on to constructing a KNex working rollercoaster, too. #STEM
So long, and thanks for all the fish!
Michele